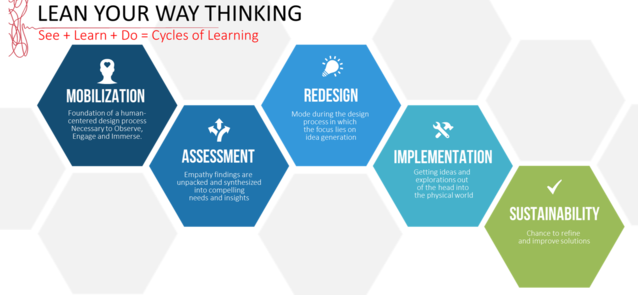 We start with Organizational Readiness Assessment to understand what level of Change Management that is required for success. This builds employee engagement at all levels.
We identify and build upon what you have started in your Lean journey. Understanding your business, what Lean training and process improvements have made builds trust.
We build VSM's with you - not for you.
Redesign is a joint team effort with the client. It must drive cycle time down, remove the 7 waste and improve customer service. It must hit the bottom-line to increase profits for top line growth.
Once we design Your Lean System we coach and mentor your team to transfer knowledge with new skill sets to ensure sustainability.
The only way to truly create a lasting change is you have change every employee performances requirements to drive continuous improvement by making them understand this is advancement and wealth individually and for the company.
SEASONED OPERATIONAL EXCELLENCE LEAN EXPERTS
OUR CONSULTANTS HAVE THE PROVEN BACKGROUNDS IN OPERATIONAL EXCELLENCE LEAN/SIX SIGMA NOT JUST A TITLE AS A BLACK OR MASTER BLACK BELT.
Our coaches / professional in Lean/Six Sigma are not just certified belts, but have completed thousands of Kaizen's events. We are well rounded in Business, Services, Manufacturing and Supply Chain to assist your team in creating Change. 
On-site Assessments

Design Lean Your Way with your Senior Team

Training Tools - Lean/Six Sigma 

Lean Mentoring
What Customer's Have to Say