It's About Your DNA - Lean Your Way was FlowCycle in the testimonials 
BUILD ON WHAT WAS STARTED
THE VISION IS BASED ON THE SUCCESS OF FLOWCYCLE AND WHAT WAS LEARNED OVER THE LAST 20 YEARS TO GET US HERE TODAY.
CLICK ON THE VIDEO ABOVE
We are passionate practitioners of Lean who are committed to our client's success. Using lean principles and philosophies, we both challenge and guide clients on their continuous improvement journeys as they deploy Lean to find innovative ways to solve business challenges through their people not consultants.
Lean Your Way's view is that successful lean transformations require a comprehensive implementation approach in weeks not years. While they will certainly include items such as going to Gemba (viewing your process) first to build a current state value stream maps, building continuous improvement plans, and a relentless pursuit of waste elim​ination, they will also involve efforts such as developing a company-wide understanding of what waste is and how to see it through training, creating a process to sustain Lean improvements, and assisting all levels of management navigate the unexpected challenges associated with an empowered workforce through change management up front. A key component of any Lean Ballistics implementation plan is that it includes tangible financial savings tied to all employees performance plans and reviews. While lean transformation requires much more than a focus on financial performance, it is our view that focusing on the numbers will create a healthy sense of urgency across the organization, as well as energize all levels once super kaizen efforts begin showing results. In our view this should take a few short weeks, and not months or more.
Getting organizations moving forward without resisntance is balancing act between meeting the requirements of the business and engaging employees so they understand they are part of the team for success.
Experience and Background​​
​Lead by John Ballis, founder of FlowCycle methodologies, authored 2 books. He received and achieved Toyota's Samurai Master Black Belt of Lean for his life long journey in creating change through applying improvement tools with culture and processes by utilizing Toyota's continuous improvement methodologies.

​​The thread running through this body of work is our belief that the success of any consulting firm is pinned to the success of its clients and we strive to help them out-learn and outperform their competitors through cycles of learning.
​Whether you are just kicking off a lean deployment or are a seasoned organization with a specific need in mind, click on the "Our Services" drop-down above to read more about our our collaborative business partnership approach.
​Our company was founded on the premise that high quality consultant services at a competitive price must generate value for our client in a way that continues to grow and flourish long after our engagement has concluded.
The traditional model for large consulting firms is to deploy entry-level graduates to client projects to augment the workforce, doing analysis and writing procedures "for them." This is often done at a cost that far exceeds using your employees to streamline their own processes, with some education and guidance. They then bring in experienced consultants, at a higher rate to provide direction and explain the work to the employees. Too many times have clients have been disappointed with the lack of sustainable results from large consulting firms.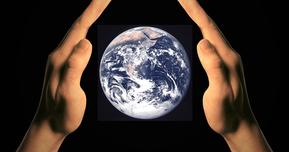 Our premise is simple. Lean Your Way will use experienced consultants at a competitive rate to work side-by-side with all levels of the client's organization. We identify your specific requirements, We then engage "with each group" to develop new ways of working and build capability in your organization to operate that way. This method has a strong track record of delivering value worth multiple times the investment in our senior consultants. Our method engages every member of our team in embedding the new skills and behaviors within all levels for your team to sustain the gains. The value will continue to grow after our engagement ends because we have taught your organization how to operate in a lean environment.
We want to help create high performance organizations. Our goal is to help our clients reach their goals. We believe in the transparency of our work and request that our clients work with us in collaboration, and not for us to operate in isolation.
We believe that one of the results of bringing in an external consultant is the transfer of new skills and abilities to our client's employees. We desire to leave all our clients with the capability to continue to drive improvements on their own.
We believe our "senior consultant as a guide-by-your-side" business model is one of the key differences that sets us apart from our competitors. Each consultant will work directly "with your leaders and employees" in a see-one, do-one, teach-one approach, to ensure you learn how to use your own assets to deliver value during and following our engagement.
We want to maintain our low cost / high quality service business model and it will remain one of the key differences that sets us apart from our competitors.